Ken Hall have the largest team of tradespeople in South Australia and are available 24 hours a day, 7 days a week, 365 days a year.
We'll have your power back on again with our same day service
If you are experiencing a power outage at home our team of electricians can provide a same day, 24x7 emergency service. Power outages can occur in Adelaide due to electrical distribution not meeting the demands in our local city. However there are also several reasons for power outages inside your property.
If you experience an electrical, plumbing, gas or roofing problem in your home or office, Give Ken a call! 8364 5855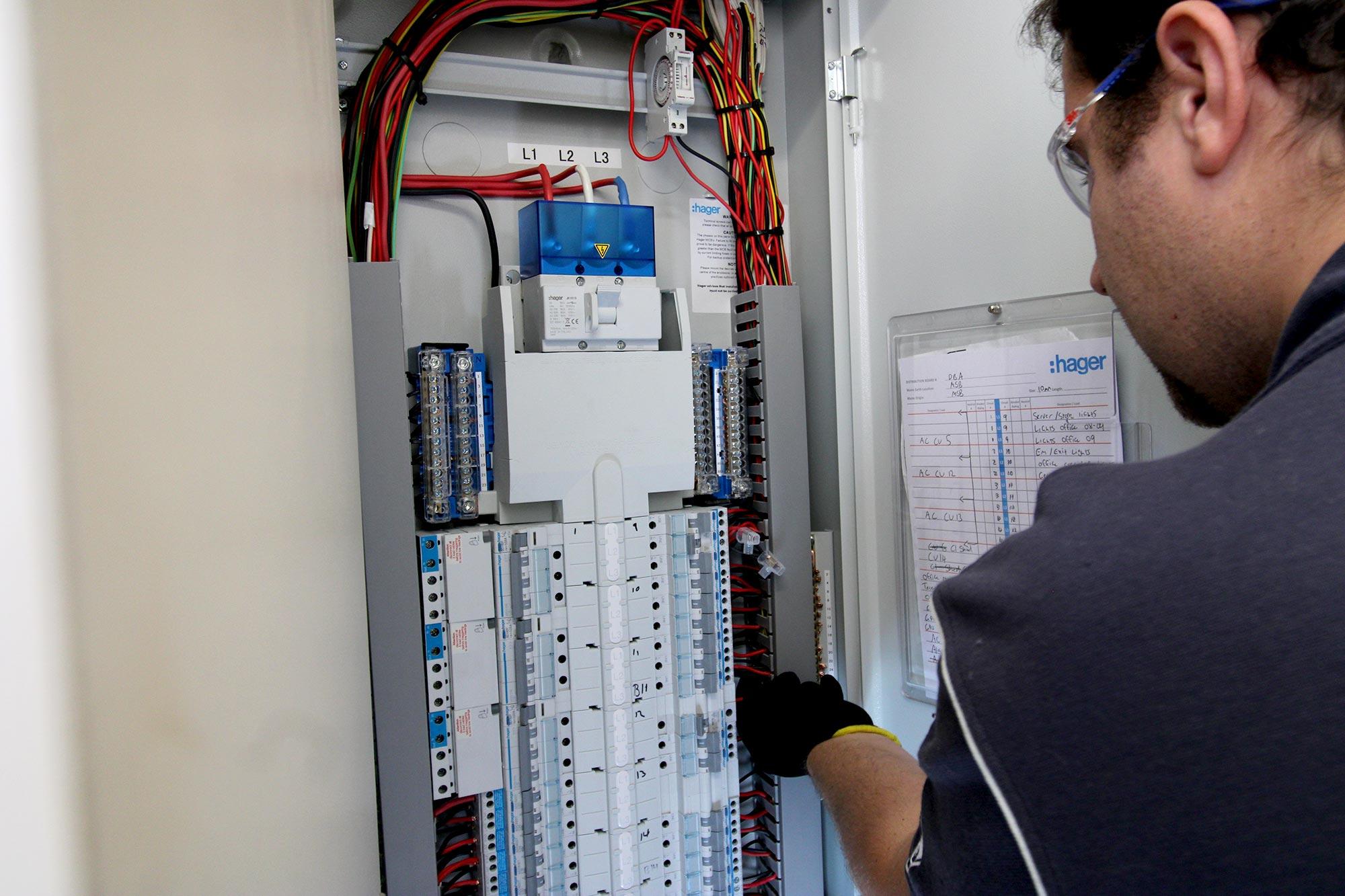 Need an emergency tradesperson?
Our emergency electricians, plumbers, gasfitters and roofers are equipped with the knowledge and expertise to fix any household or commercial maintenance problem including tripping or complete loss of power or lighting, switchboard repairs, blocked drains, blocked toilets, burst pipes, gas leaks, roof leaks and more.
Overloaded power boards are the most common reason for power loss in homes. This is mainly because there are too many appliances plugged into one power board. To avoid this, it's best not to stack electrical points and unplug appliances if you are not using them.
Emergency Electricians
Services Include
Loss of power or lighting
Flood or storm damage
Faulty smoke alarms
Faulty appliances
Switchboard / RCD Safety Switch Repairs
Exposed, live wiring make-safe works
Our jobs are completed to the highest standards we demand from our team at a price you can respect.

All of our tradesmen are fully licensed and backed by the best warranty – we guarantee you will be 100% satisfied.

Ken Hall are a family owned and operated business with over 37 years' experience. Our ongoing success is driven by exceptional customer service, a dedicated workforce and demonstrating respect of our customers trust. Why trust anyone else?
Seniors and pension card holder discounts apply.
Experiencing a household emergency? What to do and when to call for help
Household emergencies such a power outage or a burst water pipe happen to everyone. Taking prompt action can potentially save you from thousands of dollars of damage to your property.

Being prepared for household emergencies will save you time and frustration. Keep your plumber's and electrician's contact details in your phone. Know where your electrical box, gas and water mains are situated outside your home so you can quickly access when you need to, and especially if a problem occurs at night.
The most common household emergencies
Help – I have a water leak! Do I need an emergency plumber?
If you come home and there's a puddle on the floor, the celling is leaking or part of the wall has become damp all of a sudden, we recommend taking action! In these situations, it's best to get an emergency plumber out to your home right away. But while you wait, take the following action to minimise damage to your property:
Locate the water mains which is usually near the water metre
Turn the knob/nut clockwise to turn the water off
Find the source of the leak and use some plumbers tape to stop the flow
I smell gas – what do I do next?
Any gas leak should be attended to immediately. Don't use a naked flame to find a gas leak. This is dangerous as you don't know how much gas has leaked, and an explosion could happen. The best steps to take are as follows:
Find the gas metre and turn the lever so that it's horizontal to the pipe, this is the OFF position. If you have a gas cylinder, turn the knob clockwise to turn it off
Turn off all appliances that use gas and turn off any pilot lights too
Open all the windows and doors for ventilation and get the members of your household outside into the fresh air
The electricity has just gone out - do I need an emergency electrician?
When it comes to electrical emergencies, we would never recommend a DIY approach. If there isn't a neighbourhood power outage and your power has gone, it's a symptom of electrical circuits overloading.
Firstly turn off all power outlets and appliances in the house
Check the electricity metre for tripped circuit breakers
Reset the breaker by moving it to the full "off" position and then back to "on" to clear any overload
If resetting the circuit breakers doesn't work, give our emergency electrical team a call. We are here to help 24x7.
I suspect a blocked drain – and it's a little smelly!
The kitchen sink is not draining as fast as it usually does and you can detect the first signs of a rather unattractive aroma – time to get onto this blocked drain before it gets any worse. Blocked drains do not have a habit of going away on their own without some help.
Before you call a plumber, you can try three things at home:
Pour hot water down the drain and see if this breaks down the blockage
Pour a mix of bicarb soda and vinegar down the sink, this often dissolves food scraps
Use a plunger – position directly over the drain and plunge up and down vigorously until the offending block is removed
If this doesn't work then Give Ken a Call.
My tap is dripping – and the dripping is driving us nuts!
Drip, drip, drip – we are all too familiar with the annoying regular rhythm of a dripping tap! If you're half handy around the house, having a tap washer repair kit available at home will help you fix those leaks in no time. If that doesn't work, your tapware may need replacing. Our plumbers are always here to help.
Did you know a dripping tap can drip 20,000 litres per year? That's way too much to ignore.
Our Specialist Electricians