With over 39 years experience, we specialise in the trusted and reputable brands Rheem, Rinnai, Bosch, Solarhart, Dux and more.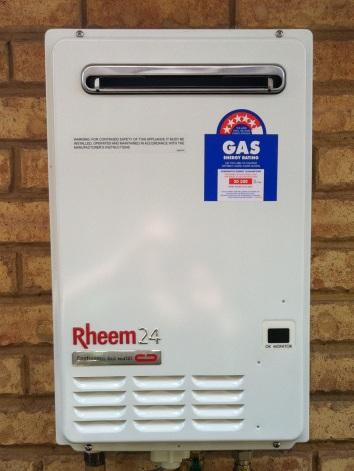 We are Adelaide's trusted hot water installation and repair specialists
Is it time to get your hot water system checked?
Like all appliances, the reliability of your hot water service will be enhanced if a periodic check and maintenance routine is carried out. Ken Hall Plumbers recommends carrying out an annual service to ensure you always have hot water and to prevent emergencies.

Hot water repairs and replacement
Our tradesmen are equipped and experienced in repairing all makes and models of hot water systems including Gas, Electric, Solar and Heat Pump. If repairing is not viable or economical, we can organise to quote and install a replacement hot water system.

Same day hot water installations and service
We can provide a quote within a matter of hours. Our experts can then install and commission a new hot water system at a time convenient for you, at a price you can respect.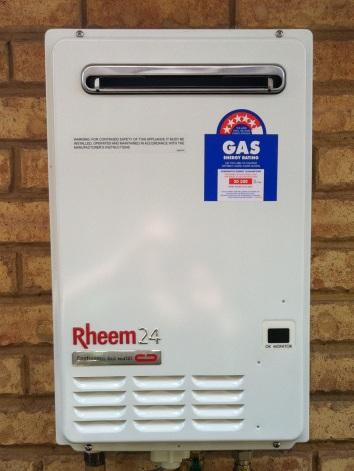 Hot Water Service SPECIAL $149
$149
Special
Service Includes
Carry out annual service as per manufacturers recommendations
Date of Manufacture recorded
Visually inspect hot water service and pipe work for correct operation
Ensure correct operation of gas burner or electric element and the thermostat
Check burner pressure, temperature and thermocouple where required
Inspect weather protection seals on the storage tank
Test gas pressure and isolation valves
Clean internal components
Inspect and test heat pump or solar panels (if required)
Relite pilot where required and test hot water service
$149
Special
best service, best price.
Our Hot Water Services
Installation of hot water system
Replacement of hot water system
Service of hot water system
Repair of hot water system
Safety checks
Carbon monoxide testing
Leak detection
Gas pressure
COC provided (Certificate of completion)
Hot water repairs and service - Give Ken a call (08) 8364 5855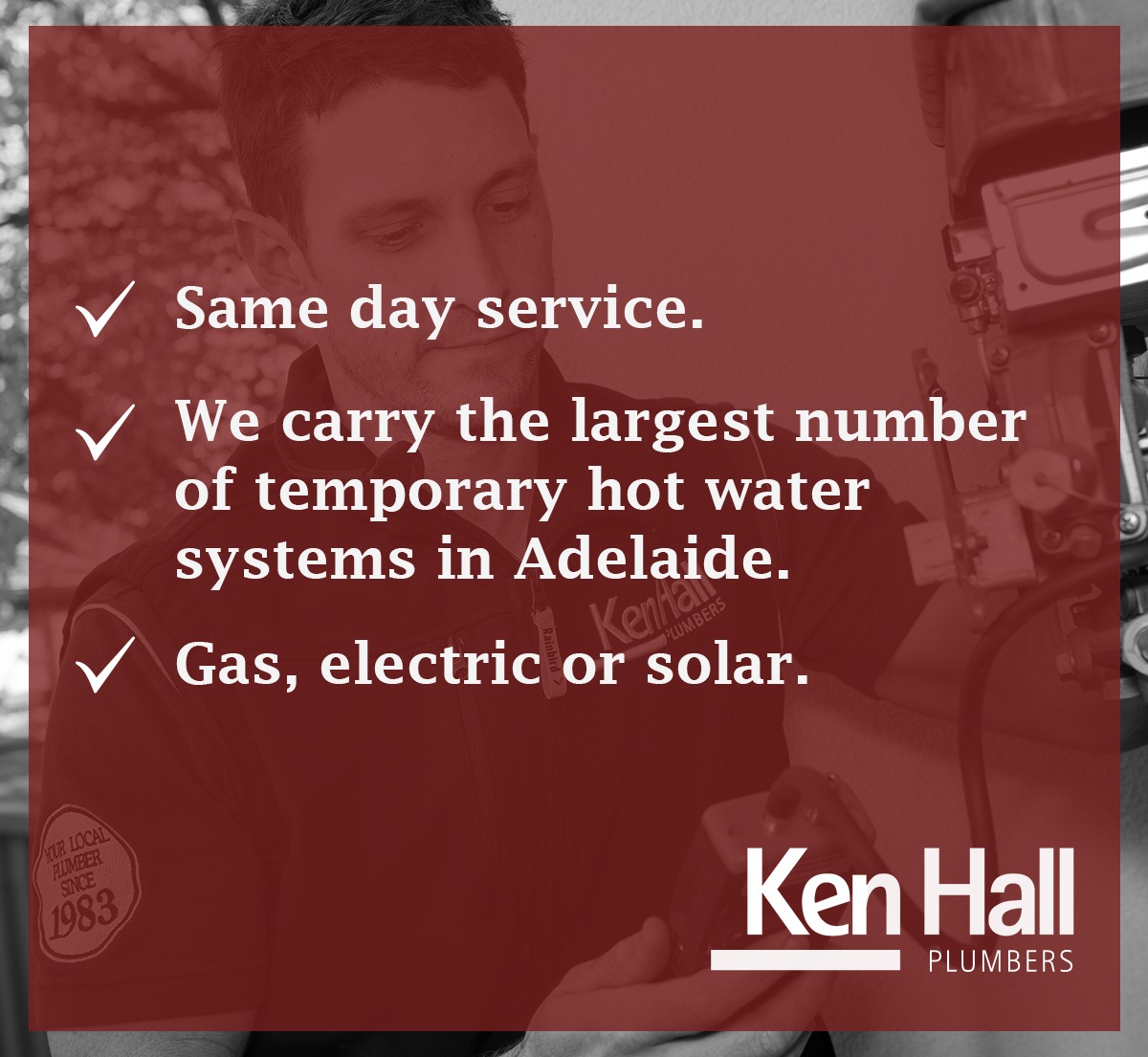 Adelaide Emergency Hot Water Experts
If you have an emergency hot water situation, we're here to help.
Pilot light keeps going out? Leaking Hot Water System? No hot water! Given Ken a Call. 8364 5855
We have qualified plumbers and gasfitters who specialise in gas, electric and solar hot water systems and are available anytime day or night - 24/7, 365 days a year.
We attend same-day so you and your family are never left without hot water.
We carry the largest number of temporary hot water systems in Adelaide. In the event that your hot water system is in need or replacement we can fit a temporary hot water unit toyour home, providing you with emergency hot water when you need it most.