Our plumbers fix leaking taps
A leaking tap that leaks 10 drips per minute adds up to 3 litres per day which is eventually 270 litres per quarter over and above your normal water usage. So other than the annoying sound of a dripping tap, it is also a costly waste.

Common causes
The most common cause of a leaky tap is a worn out washer which is a piece of rubber fitted inside the tap to seal the water flow when the tap is turned off. This rubber deteriorates over time and the tap leaks. Other reasons for leaking taps is that they age and their parts become loose.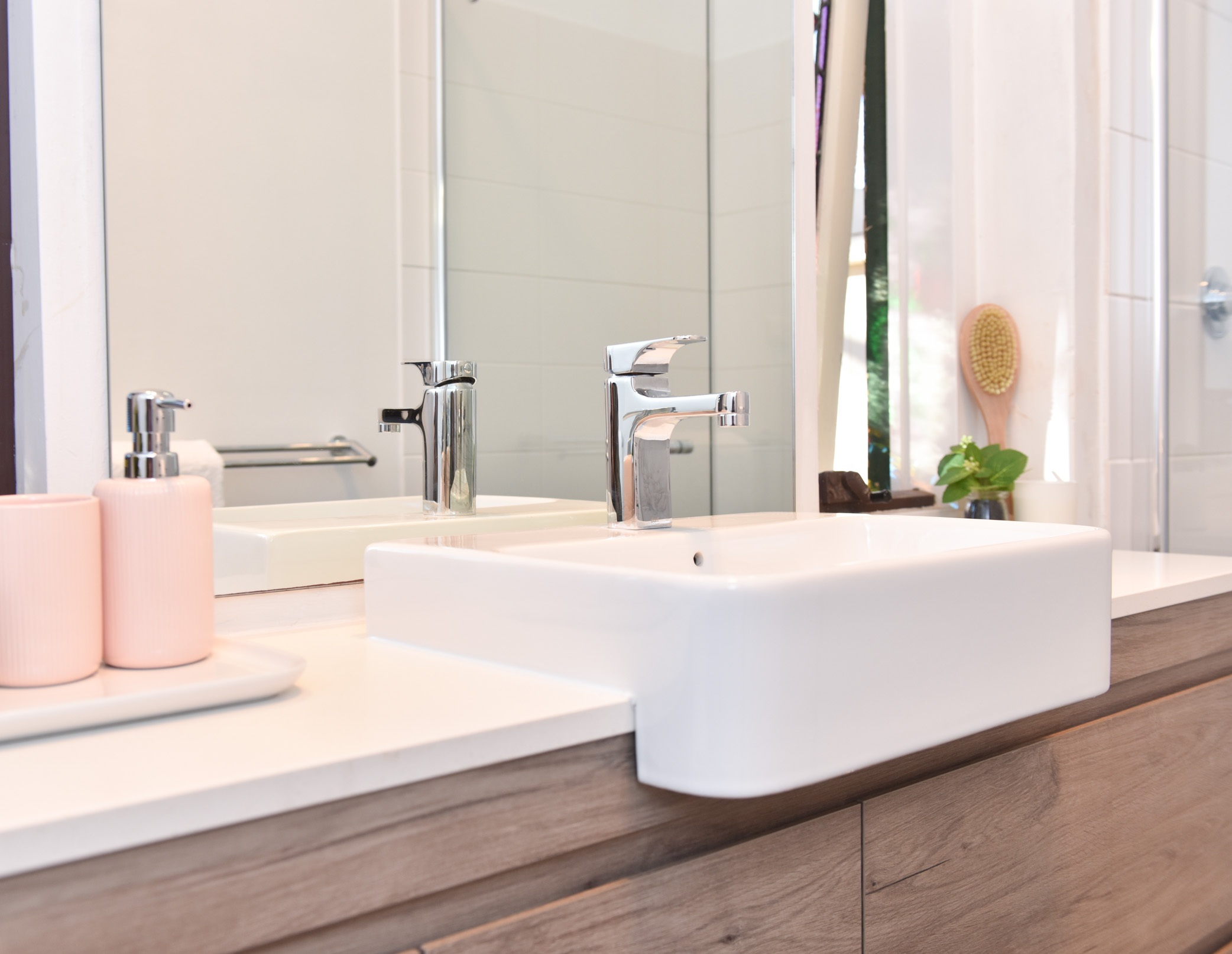 Need a plumber to install your new taps?
Our plumbers service taps and install new tapware. Our plumbing vans are stocked with a range of taps and fixtures so that your tap problems can be fixed on the spot. Our tapware range is diverse to suit many different styles of properties from modern to heritage.
At Ken Hall Plumbers our motto is 'first, time, right'. We stand by our services so that you can rest assured the work we do is professional and complete.
Maintain fresh, clean drinking water
Ken Hall Plumbers can supply, install, service or repair your water filter system to meet your specific needs.
We work with quality filter systems across all reputable brands, whether you're wanting to fit a new tap in your kitchen sink, retrofit your existing mixer or hob set or have a system connected to filter water
throughout your entire home.
Want to know more about why filter taps are an ideal solution?
Read our blog to find our more!