Maintain your health. Install a Filter Tap!
Introducing a water filtration system into your home or workplace is a key way to eliminate unwelcome elements and bacteria. Speak to Ken Hall Plumbers about installing your water filter tap today.
In a time where health and hygiene are of utmost importance, there are additional steps you can take within your home or workplace to minimise exposure to harmful bacteria and enhance your wellbeing. An increasingly popular solution revolves around our most valuable resource…clean water! Introducing a water filtration system into your kitchen tap is a key way to eliminate unwelcome elements such as sediment, chlorine, bad tastes and odours, while also protecting against cysts and bacteria such as E coli.
As technology has advanced, it is now ideal to upgrade your kitchen to have filtered water through a range of tap and mixer options. Ken Hall Plumbers can install your water filter systems, whether it is to fit a new tap or retrofit your existing mixer or hob sink set with the filter system.
Ken Hall works with a range of reputable brands to guarantee our work with the best warranties.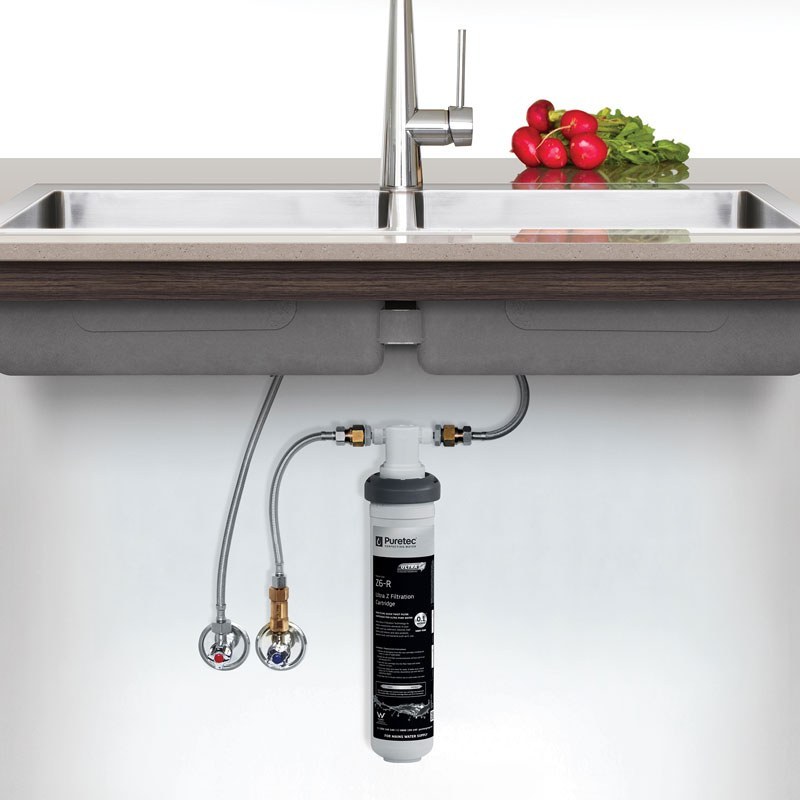 Ken Hall Plumbers can install a complete under-sink filter system to your existing kitchen tap.
No need for a separate filter tap!
We can instruct you on how to replace the filter cartridge every 12 months or can schedule our team to complete your annual replacement if that is your preference.
Enjoying the health benefits and improved taste of water from your tap allows you to save money by eliminating spending on bottled water, plus also benefits the environment by reducing single-use plastics.
If you're looking to have a water filtration solution installed, call Ken Hall today on 8364 5855 to chat with one of our friendly team members to book in a service.