What to consider when choosing new tapware
Whether it's to replace old, broken tapware, for an update to a space or part of a renovation, selecting tapware can become overwhelming quickly. With so many options and styles available, here are some key things to consider.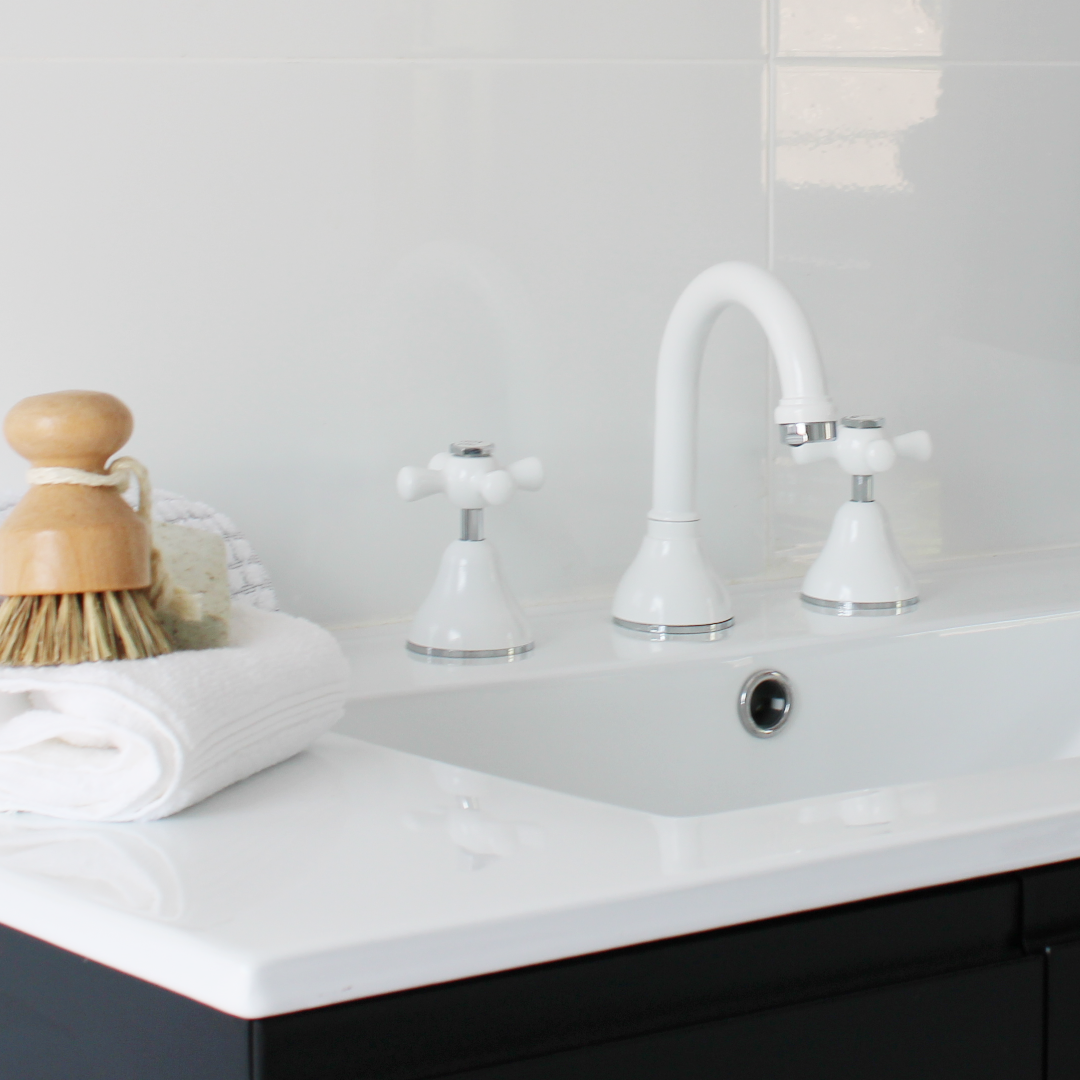 1. Style & Mounting
Before starting to look at taps themselves, it is important to think about and understand the style of the space your tap is going to go into. Are there other components (such as door knobs or towel rails) within the space that you would like to match the tap to? Is the room design traditional or contemporary? Will your tap be installed on the wall, vanity benchtop or basin?
If your space is of a traditional or heritage style, tapware with curved, rounded edges is a great place to start. Three-piece tapware sets are most common within these spaces. For contemporary and minimalist styles, chunkier, straight-line, square edge and architecturally designed mixer taps are on trend.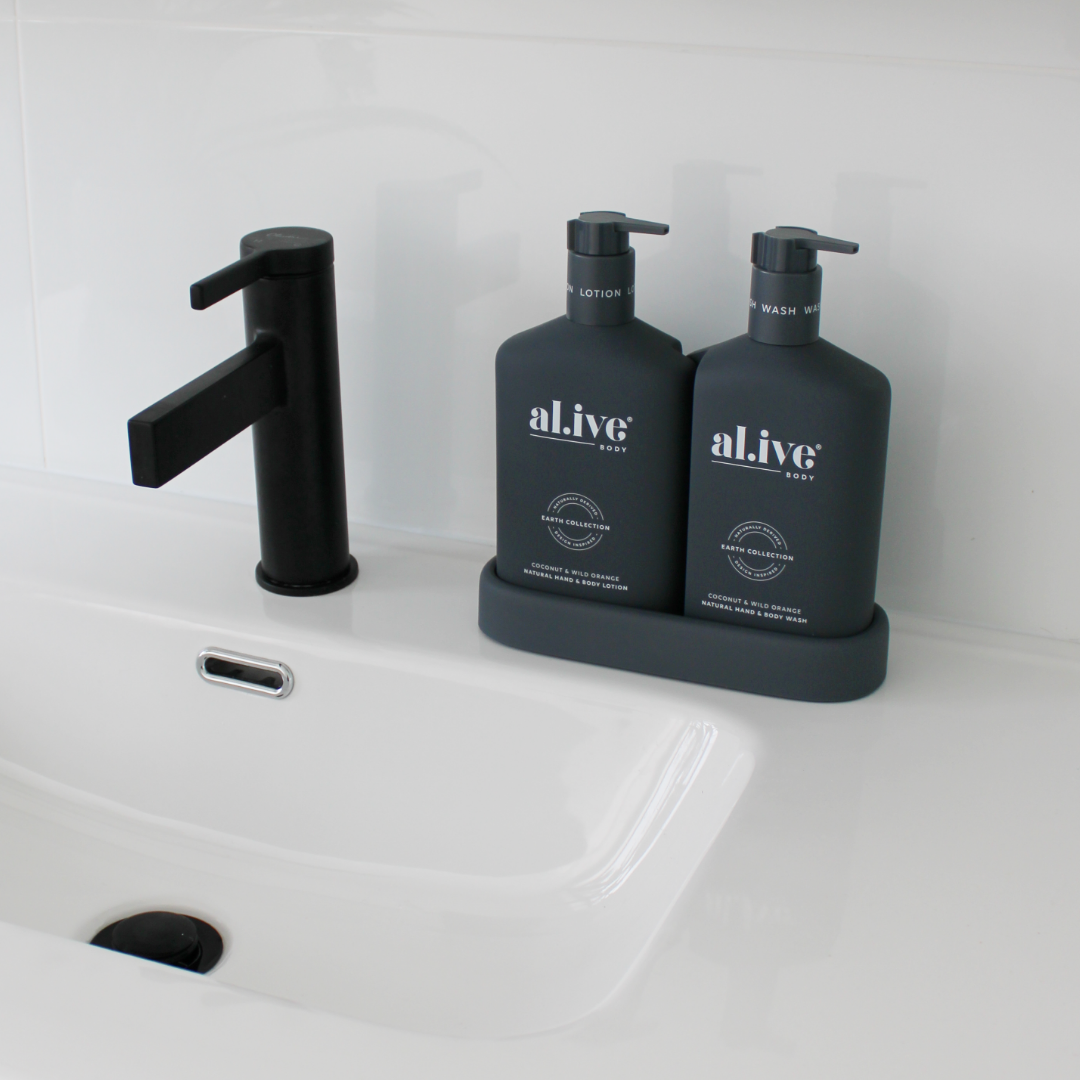 2. Colour & Finishes
Expressing your taste or creating a specific feel in a room has never been more achievable. With so many colours and finishes in the tapware market, there are options for whatever look you're planning towards. Many contemporary models often also have matching pop-up plugs which can become a statement in itself.
At all major tapware retailers you will find timeless chrome, heritage inspired brass or gold, plus a variety of modern brushed metallics such as nickel, gunmetal and rose gold.
Don't forget the very trendy matte black!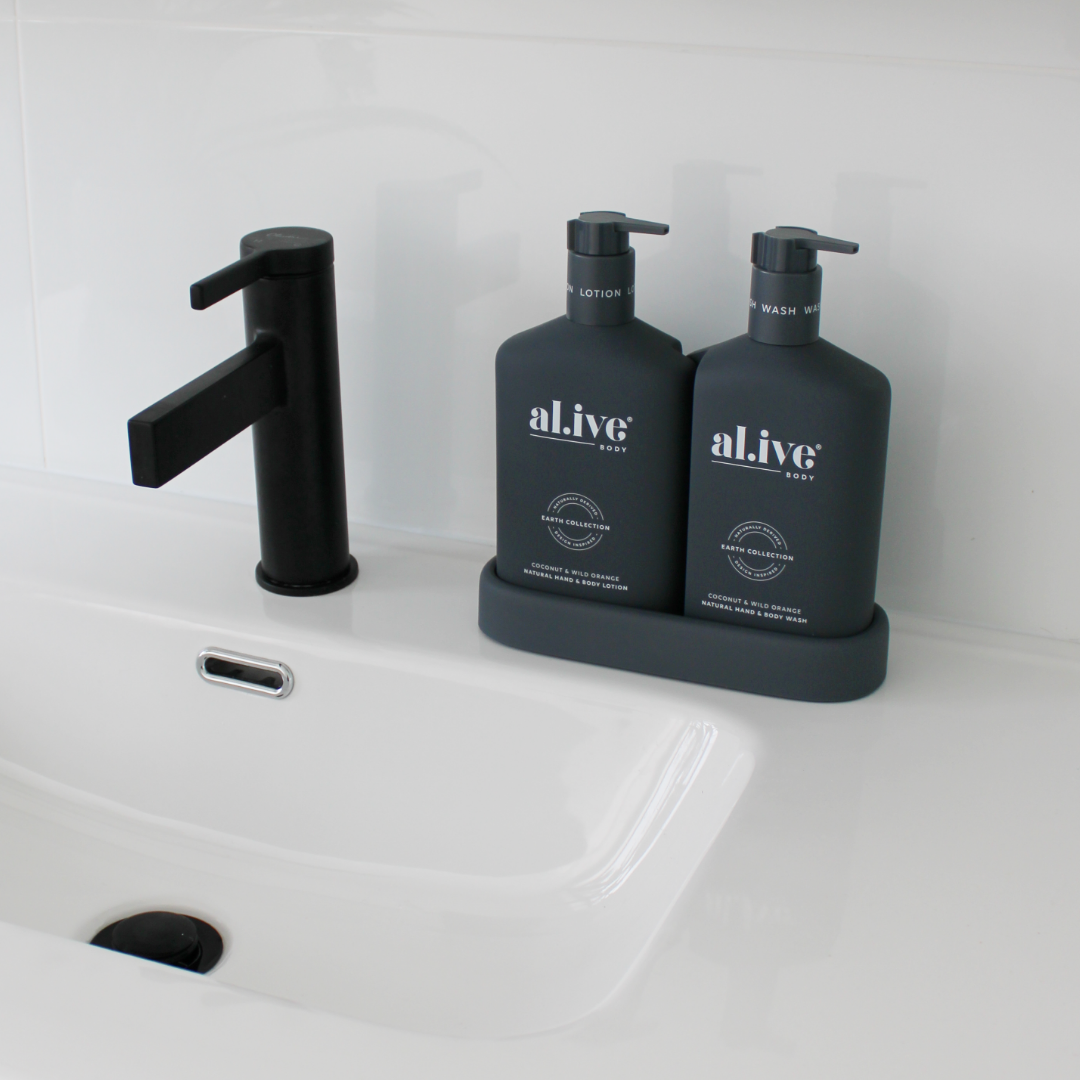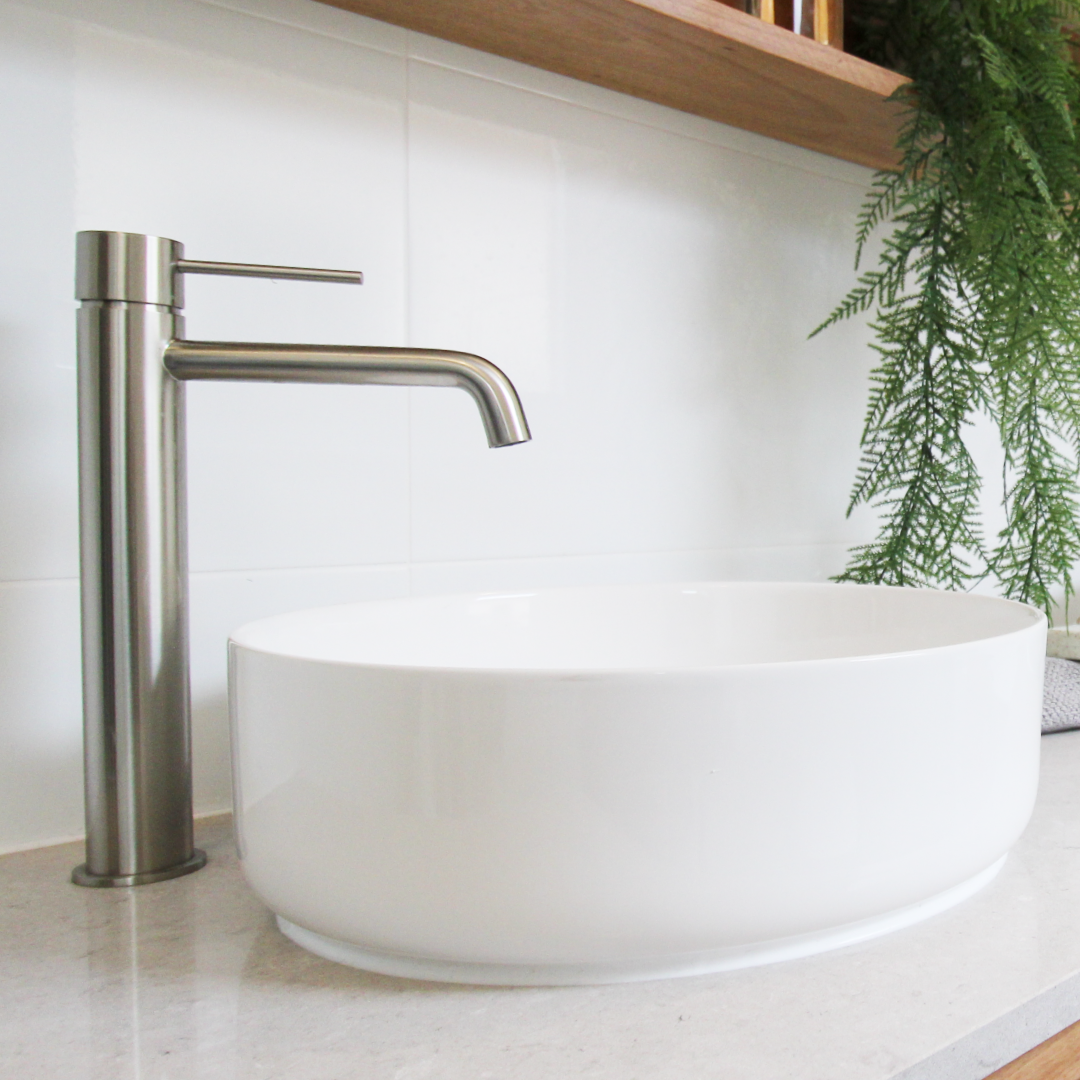 3. Size & Height
There is nothing worse than turning a tap on and the water splashing out of the basin. To ensure water stays contained when taps are switched on, ensuring the spout is set high enough to comfortably wash your hands under but not so high that it creates splash-back is key.
The height of your tapware set may also need to work around other components such as above-bench basins or mirrored cabinetry. Consideration should also be made for how the tap is going to be used. Is there enough room around the tap to turn the tap on and off? Are there children in the household that may also need to reach the tap? Will under-bench pipework take up too much storage space?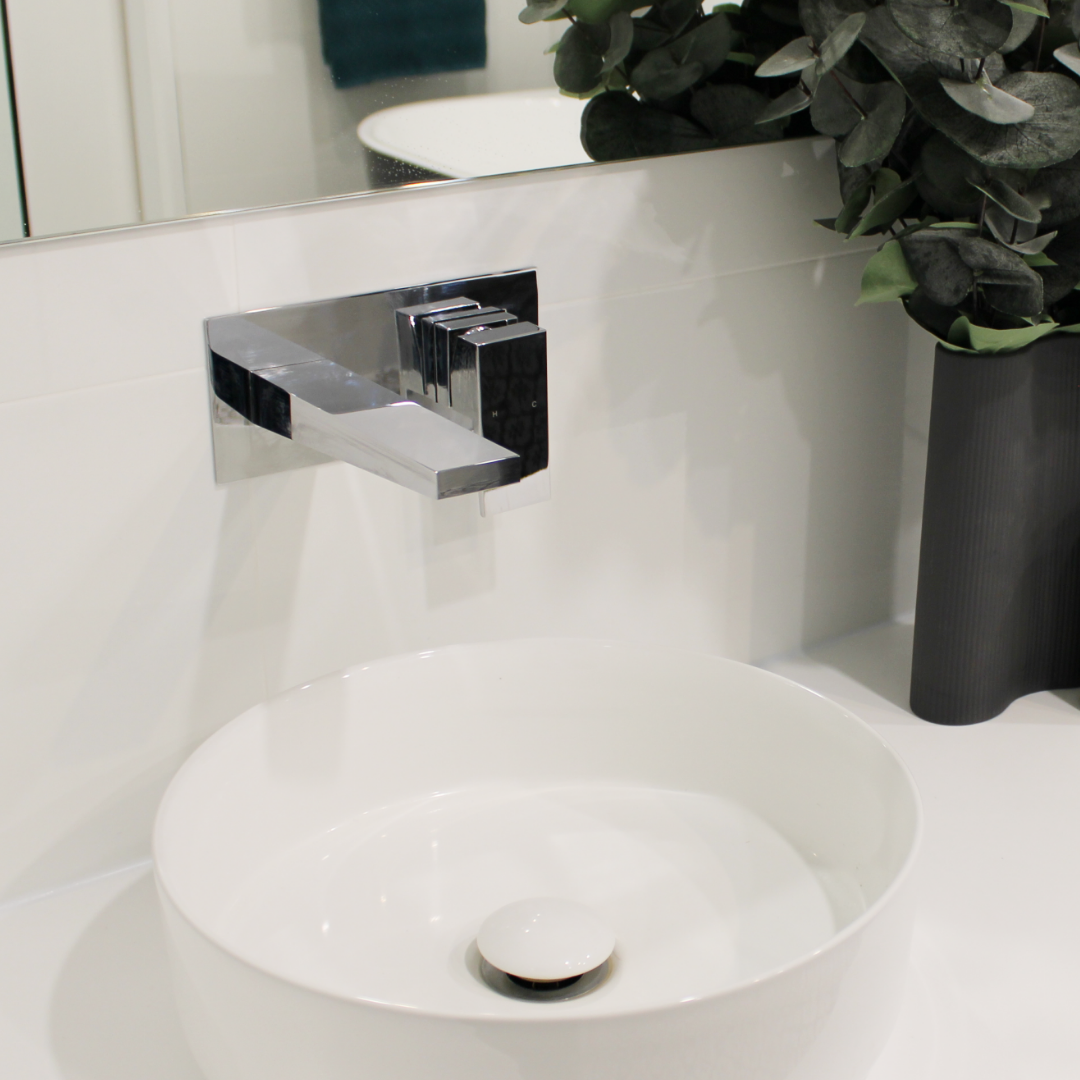 4. Water Efficiency Rating
Investing in quality tapware not only means the condition of the taps will last longer, but it also allows property owners to consider what water consumption the tap will use.
The Water Efficiency Labelling & Standards rating (WELS rating) on tapware sets is the guide used to understand the rate which water will be used. The more stars, the more efficient the product is and the more costs can be saved on your water bill. The most water efficient taps, showers and flow controllers are rated with 6 stars, using up to 4 litres per minute.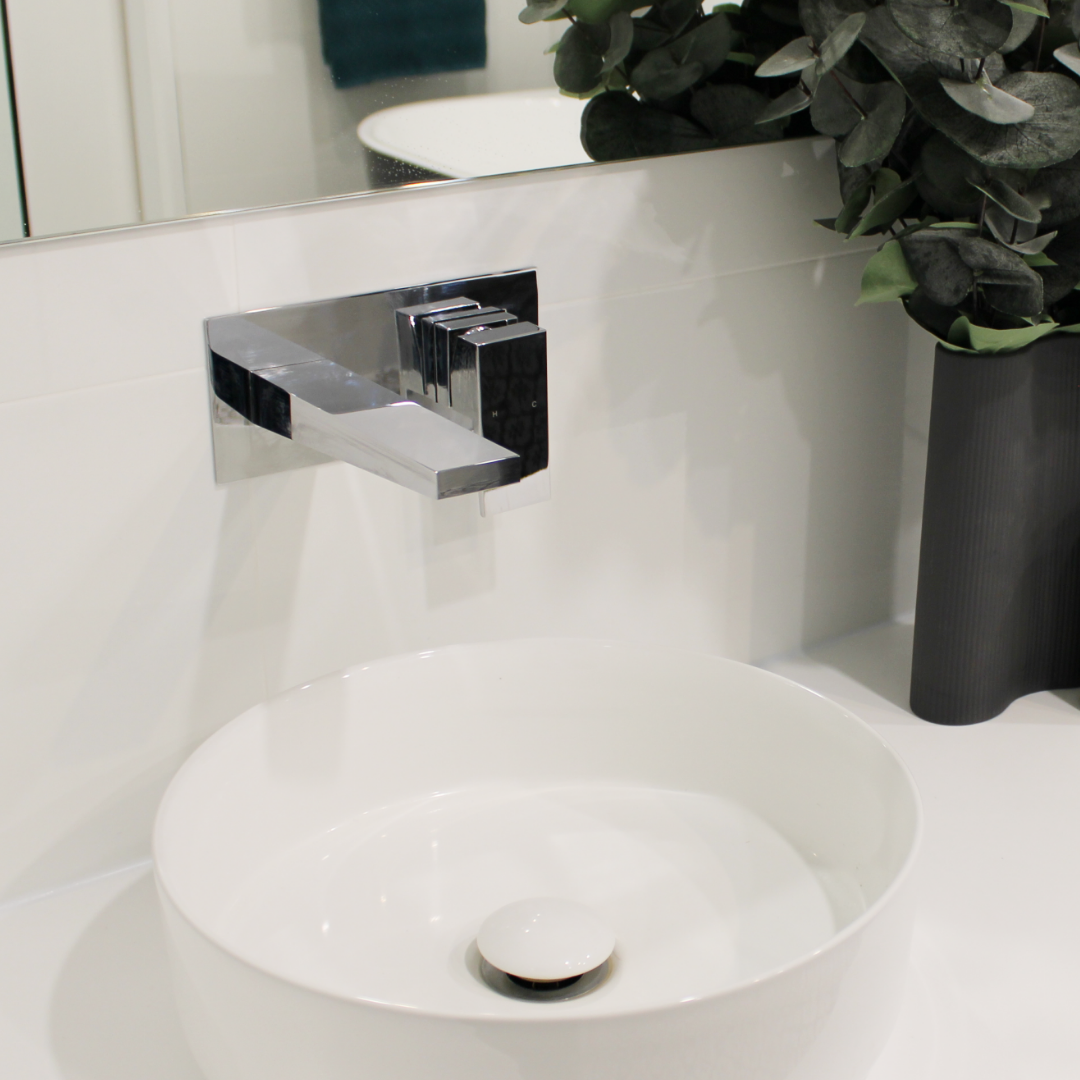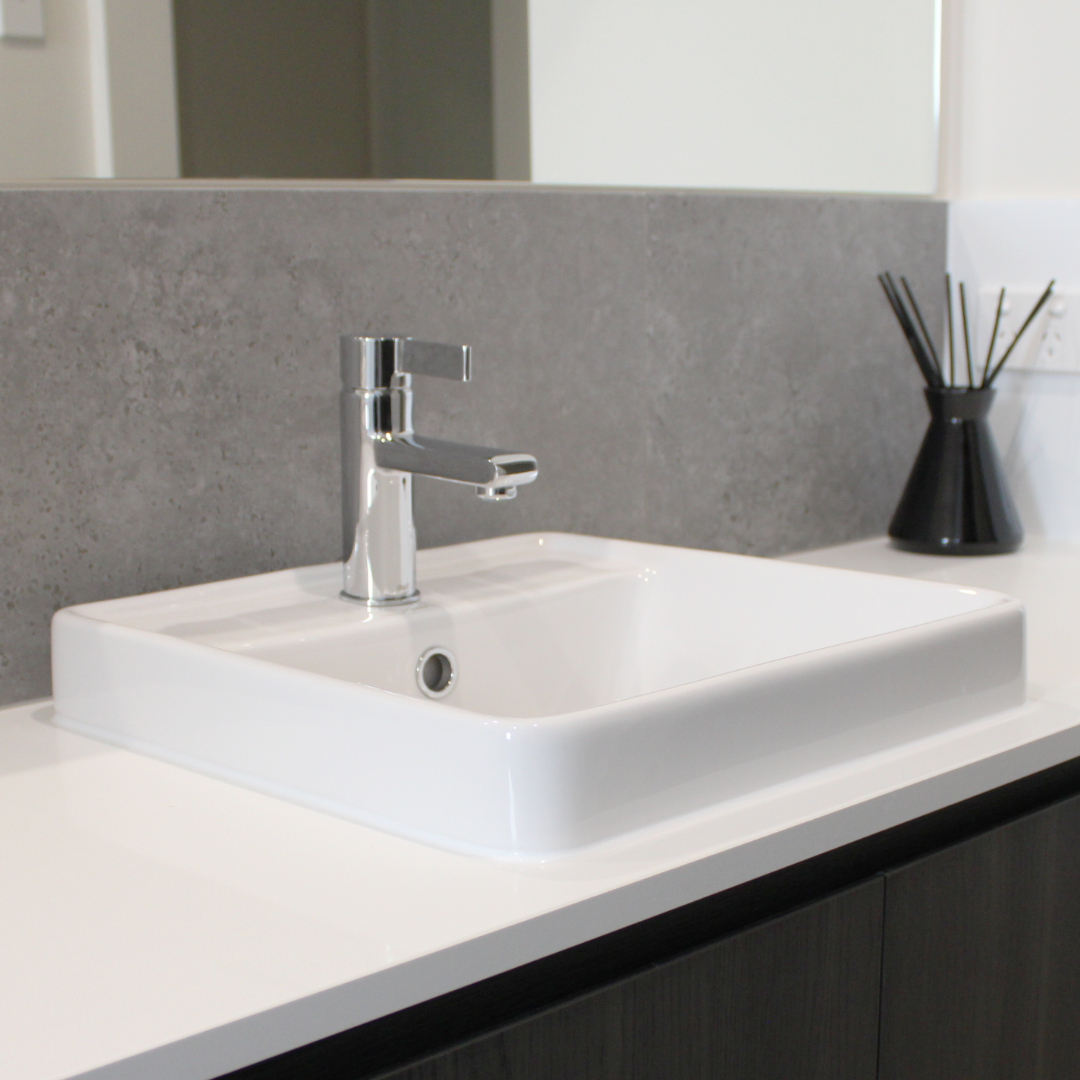 5. Retrofit or renovation?
Before you buy that tap you love, it's a great idea to speak to a qualified plumber to make sure it will fit in the planned space. Understanding whether your tapware change will be a retrofit or renovation will assist with narrowing down what tapware you can select from and install.

What is a retrofit? A retrofit is where a new tap is installed in place of an existing tap spot. Depending on where the tap and pipework is located, a similar type of tap may need to be installed. If the style of tap you are hoping to install is different to what is currently installed, additional renovation works can be considered and undertaken.

With over 37 years of experience with renovating bathrooms, our team of skilled and qualified plumbers can offer you the best advice and assist you through all stages of replacing your tapware for all jobs big and small.
For full details on our tap repair or replacement services, click here. For full details on our renovation services, click here.