Renovating your bathroom? 5 things to consider before you start
Here are five things we ask our customers to consider when they are thinking about renovating a new bathroom. Bathtub or not? Windows, storage, towel racks and more.
The bathroom is often the room you go to first thing in the day, and last thing at night. It has to be functional, easy to use and easy to keep clean, and it also has to be pleasing to your senses.
Renovating a bathroom or planning a new bathroom that ultimately meets the needs of you and your family needs foresight, experience and asking the right questions. A bathroom that is functional and beautiful is the result of the small things addressed during the planning phase. At Ken Hall Plumbers we have been renovating bathrooms in Adelaide homes for more than 37 years, taking a complete bathroom renovation from old to new with design and installation all done in house.
Here are five things we ask our customers to consider when they are thinking about renovating their bathroom: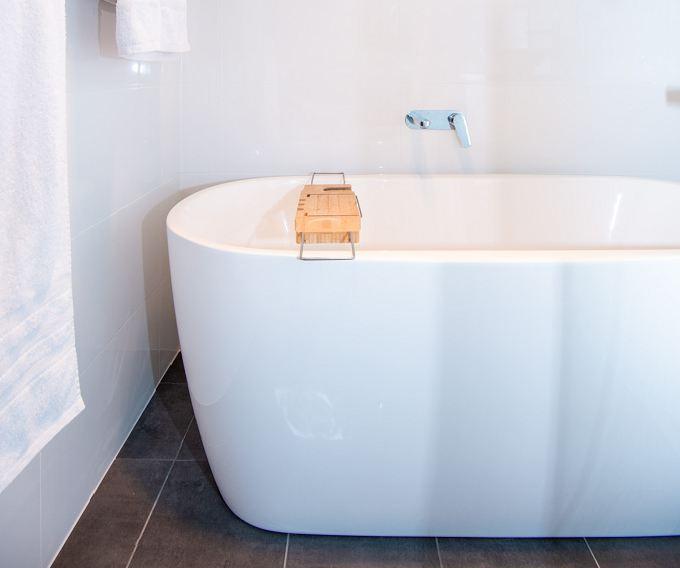 1. Bathtub or no bathtub?
Most people think they need a bathtub, even if they don't take baths because they've been told it is necessary for resale value if nothing else. But if you are planning on living in your home for years, it is your lifestyle the bathroom needs to support. If you don't like using a bathtub very much, do you really need to install one? We would recommend asking yourself the following before you decide on a bath tub:
How often do the people in your household take baths?
Would you prefer a large luxurious shower instead?
Do you have enough room in your bathroom?
Can a bathtub be placed into another bathroom in the house such as the ensuite?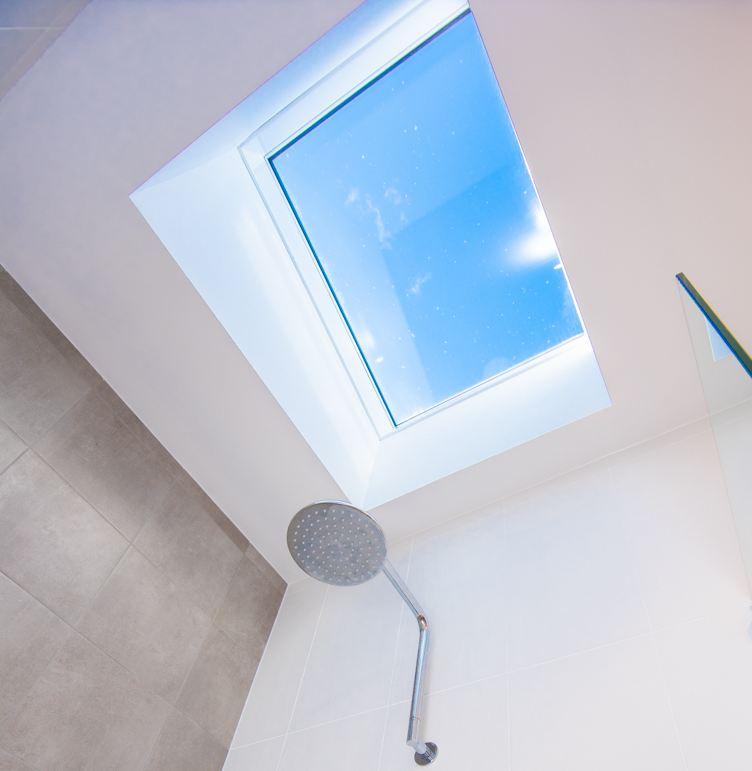 2. Windows and natural ventilation
A bathroom that gets mouldy quickly or is too hard to clean is no fun for anyone, so think about ventilation, natural light and the tiles you are choosing. A bathroom fan will provide good ventilation but natural light and air is always best and will minimise the growth of mould and other bacteria. Mould releases spores into the air which can cause nasal congestion, wheezing, throat irritation and asthma when inhaled.
A frosted window in the shower is ideal, it allows easy ventilation and is the most effective way to reduce the humidity on the bathroom. If windows in the walls are not possible, then consider an opening skylight, it looks fabulous, lets natural light in as well as providing good ventilation.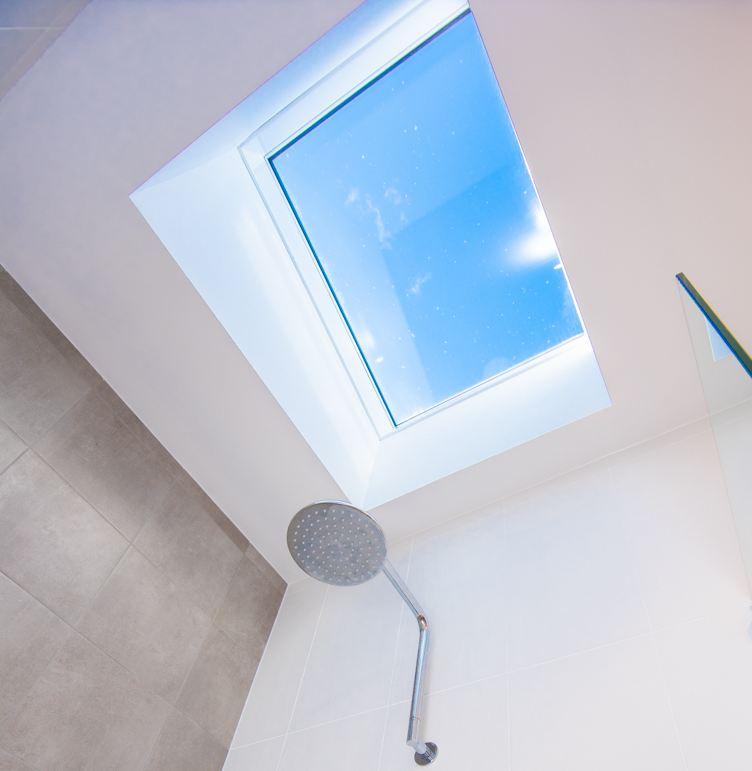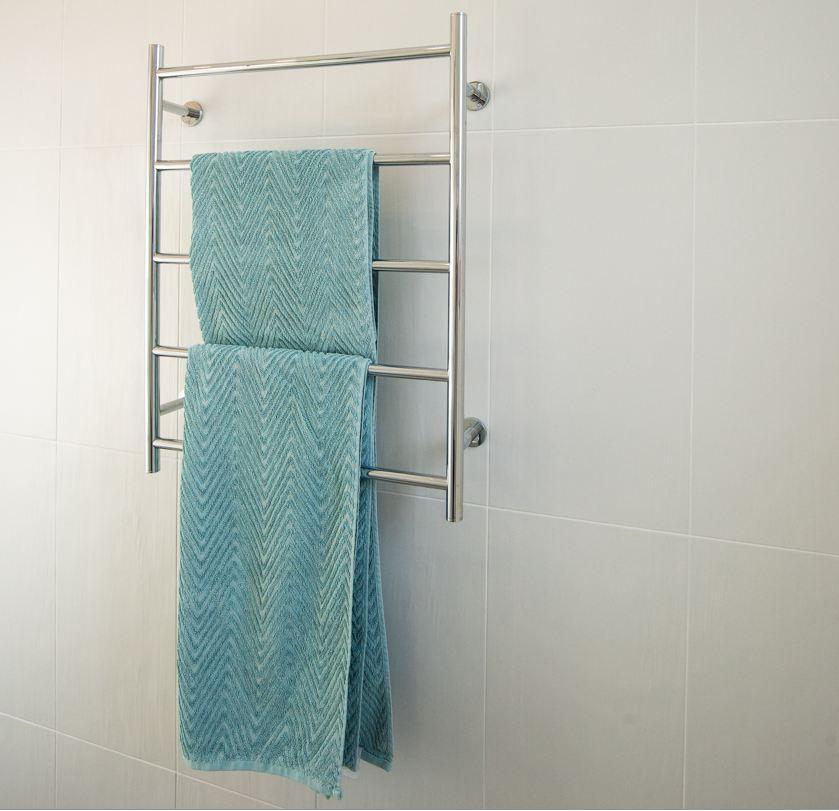 3. Towel rails and hooks
Bath towels, hand towels and bath mats are used many times a day. Positioning the rails or hooks incorrectly means the towels may end up lying close to where they are being used and not on the towel rails/hooks, so we need to get this right.
Place your bath towels as close to the shower as possible, if the shower is larger you can also position inside the shower as long as they don't get wet. Hand towels and bath mats need to be easily accessible and able to be hung up to dry between uses for hygiene. Hooks are useful here if you are limited with space.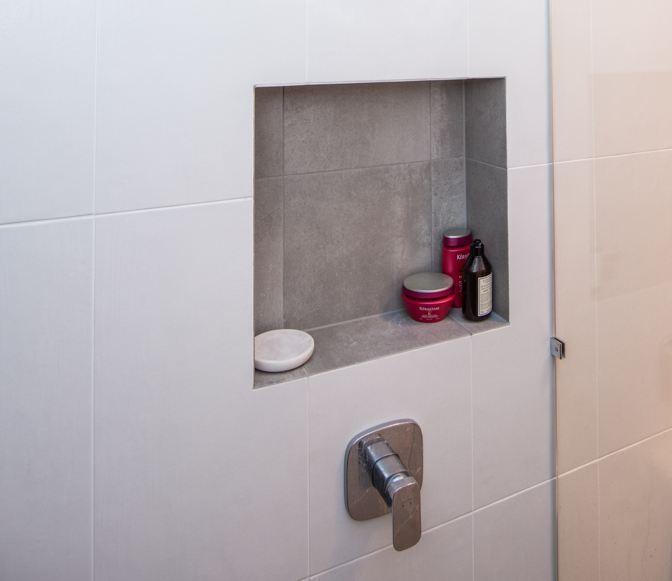 4. Storage and bathroom niches
Depending on the space you have to work with, you may want to store towels in the linen cupboard in another area of the house and leave the everyday items in the bathroom.
Recessed medicine and toiletry cabinets behind mirrored doors are an excellent way to create additional storage and keep things looking smart and streamlined in the bathroom.
Recessed tile niches are ideal for bathrooms - either in the shower or next to the bathtub. They are cost effective to install and practical, no more shower caddys! But you will need to think about the tile you are using to make sure the pattern can be cut into.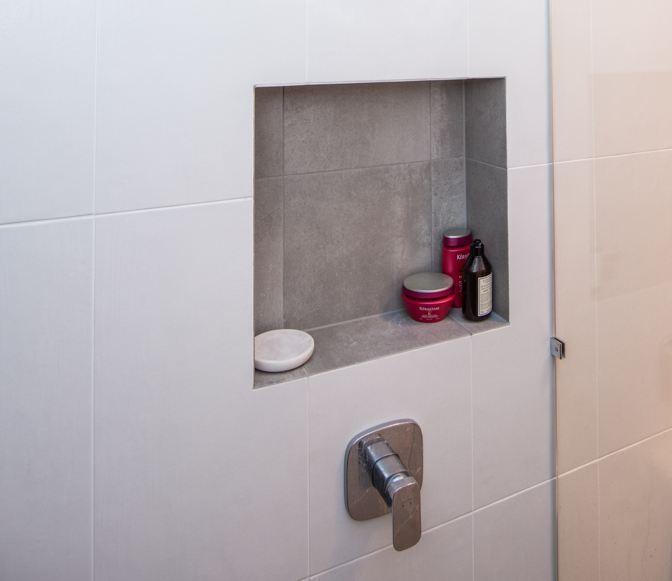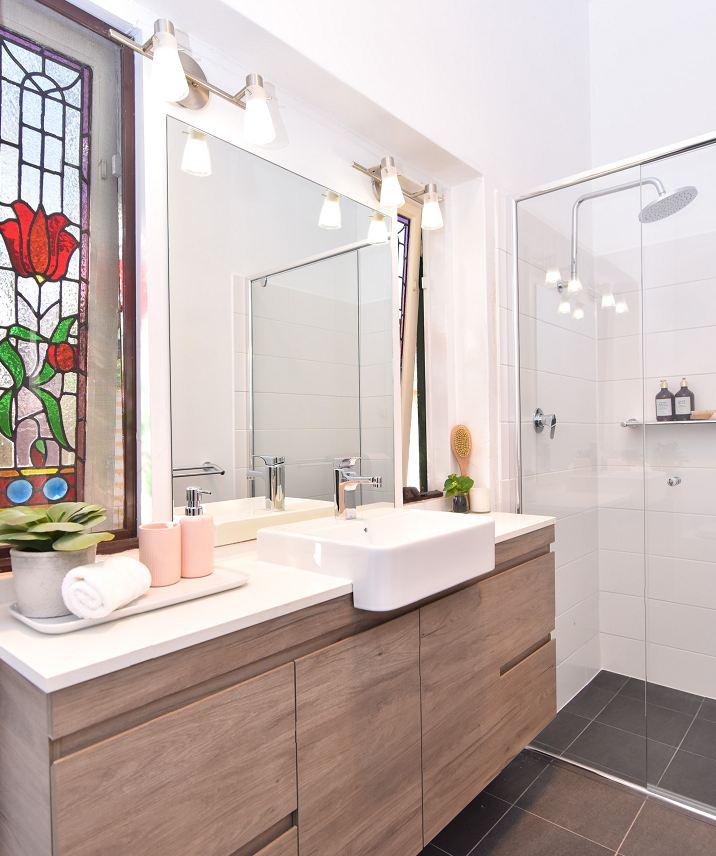 5. Shower frame, vanity, toilet
Last but not least, a word on the larger items you pick for your bathroom. There are many combinations available and each one has functional and aesthetic benefits.
Shower frame - shower frames can be a single glass pane, semi-frameless or fully frameless. The decision will come down to the bathroom design and budget.
Toilets - many people are opting for wall mounted toilets, or concealed cistern toilets. They are no longer as expensive to install (they used to be), they save space and they look simple and elegant.
Vanities - wall hung vanities create a sense of space and can also be positioned at whatever height you need them to, unlike free standing which come at standard heights of mostly 80-90 cms.
Give Ken a call for your complete bathroom renovation in Adelaide
With over 37 years experience in bathroom renovations in Adelaide, we do everything from design and create to installing your new bathroom. You have peace of mind in working with only one experienced supplier for the entire project. We take pride in our bathrooms and have multiple bathroom renovation case studies to inspire further ideas. Ken Hall Bathrooms offer a free, in-home, no obligation measure and quote at a convenient time to suit you. Give Ken a Call on 8364 5855 to start planning your new bathroom with an experienced team of professionals.