Roof maintenance & the best time to do it
There are so many things that we do to maintain a beautiful home, but an important area we often forget about…is the roof!
Roofing is critical to ensuring your home is weather-tight while also adding distinct style and character to the property. Keeping this in mind, here are some things you can do to ensure your roof is in good condition and even increase your home street appeal.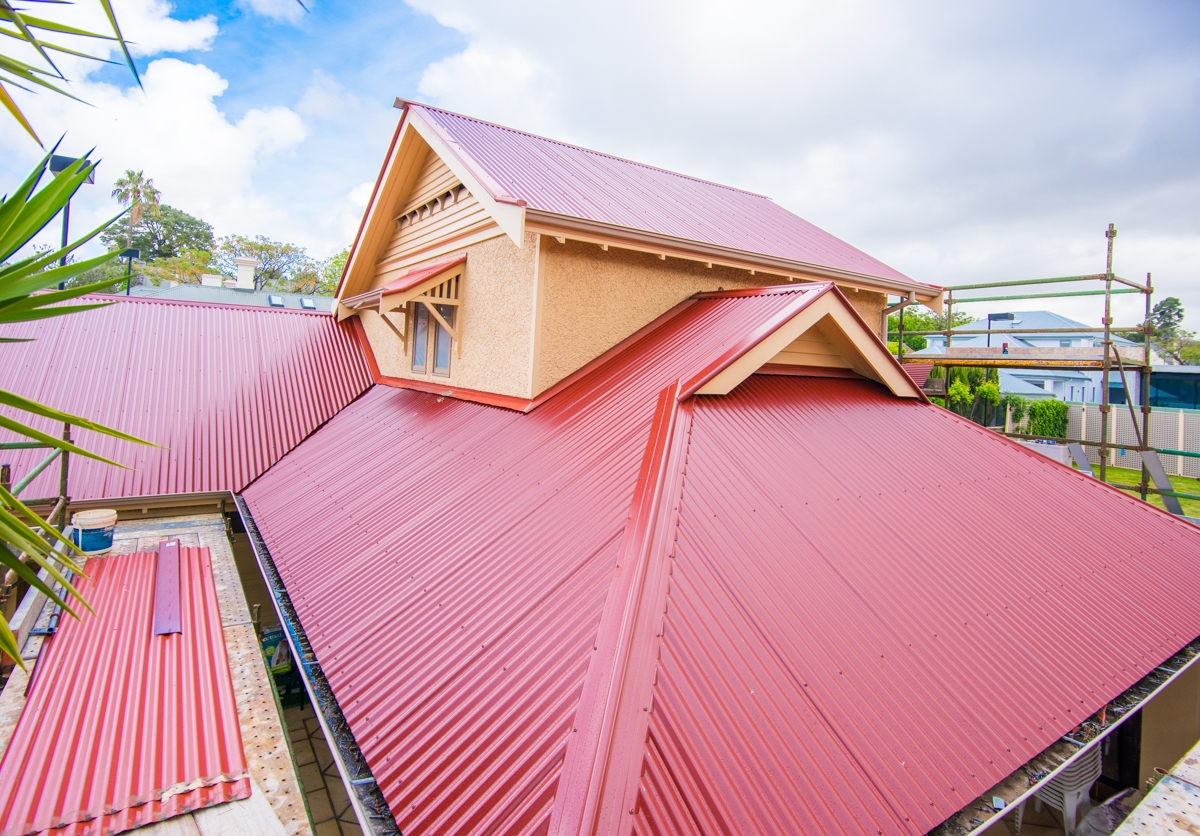 Completing simple checks of the condition of fascias, gutters and flashings is a great place to start. Repairing rust spots, re-sealing cracks and separated joins, realigning sagging gutters or replacing dented or faded sections are straightforward visual improvements that also help the functionality of your roof as well.
Changing unsightly square zinc downpipes to longer-lasting round Colorbond coloured downpipes that match the roof and façade will allow water flow in a more stylish finish. "Ensuring downpipes, gutters, valleys and stormwater pipes are cleaned out seasonally and diverting water correctly will keep your roof in top condition," Ken Hall Roofer, Adam Whittaker says.
"Just because your roof isn't leaking yet, doesn't mean it will be perfect forever. Precautions and preventative maintenance such as roof inspections and leak detection tests should be considered during this time of year to avoid unexpected larger emergency repair costs during wetter seasons. Ken Hall Roofers have the qualifications and experience to safely complete all the roofing maintenance, repairs or upgrades for any size residence or commercial building."
Finally, for the ultimate refresh and for scenarios where severe damages or leaks are needing repair, a full roof replacement is ideal. A transformation from tile to Colorbond iron roofs, replacing faded, cracked roof tiles or rusted tin roof sheets or even undergoing a colour change can lift the home street appeal so much, it can typically add a further 15-40 per cent of further value to the property.
Considering the roof plays a key role in protecting the home and creating an aesthetic for the property, it is a prominent feature that should be looked after and well maintained. Notably repairing or restoring your roof is an essential and worthwhile activity. The Ken Hall Roofing team are available to provide advice and complete maintenance and improvements for you.
To book your service or arrange a free on-site measure and quote, call 8364 5855 or click here to book online.